East-West Tour Land in Nusa Penida
Climb aboard a fast boat at Sanur Beach and cross the sea to Dermaga on the small island of Nusa Penida. Meet your local host on arrival and begin your private day tour. The first will visit Atuh and Diamond beach east part of Nusa Penida for sightseeing and swimming on the beach. After lunch at a local restaurant, we will visit the famous Kelingking Beach for the chance to take photos of the most beautiful spot on the island. Marvel at the cliffs overlooking the Indian Ocean, and then continue to Pasih Uug (Broken Beach) and the natural pool of Angel's Billabong.//East – West Nusa Penida Tour
Experience the peace and quiet of one of the less-visited spots on Nusa Penida before going to the popular beach at Crystal Bay, known for its great diving and snorkeling opportunities.
Nusa Penida Tour starts from the hotel at 7.00 am and back at 7.00 pm in the afternoon. Departure from Sanur by fast boat along 45 minutes will arrive in harbor and directly start East-West Nusa Penida Tour with your driver.
For this tour will visit:
Rumah pohon
Atuh Beach
Diamond Beach
Kelingking Beach,
Angel Billabong,
Broken Beach,
Crystal Bay Beach
Itinerary.
7.00 am Pick up time to your hotel stay
8.00 am departure by fast boat from Sanur Harbour
9.00 am Tour visit Angel Billabong and Broken Beach
11.30 pm lunch in a local restaurant
12.30 pm visit Kelingking Beach
14.45 pm visit Crystal Bay
15.45 pm back to Harbour
16.30 pm departure to Sanur Harbour
17.30 pm arrive in Sanur and back to a hotel stay
18.30 pm arrive at your hotel and finish
Price Include:
Return pick up-drop off hotel
Return fast boat from Sanur to Nusa Penida
AC car with driver and English speaking guide
Mineral water
Lunch at a local restaurant
Tourist object donation
What to bring?
Short pants or a swimsuit
A change of dry clothes
Sunscreen
Hat
Shoes or strapped sandals
Sport Extra money
Tour Condition
 Minimum booking of 2 persons
Above tour prices are applicable for pick up at hotel in : Ubud, Sanur, Benoa port, Seminyak, Legian, Kuta,         Jimbaran, Canggu, and Nusa Dua area
Payment can available in cash or Credit Card, Visa, and cash on the spot. Please pay to our guide or driver     once your trip before going to Nusa Penida
No cancellation fee
Payment can be made by USD or IDR based on the daily exchange rate
ATUH GREAT BEACH VIEWS
Probably one of the most beautiful beaches in the area tucked away in a quiet backwater, Atuh beach can only be described as breathtaking. Amazing coral and regular sightings of Giant mantas and turtles make this a truly unique place to visit.
Atuh Beach is an amazing beach with beautiful scenic like heaven on earth. Atuh Beach is located in Nusa Penida, Klungkung regency the beach has one of the most striking views you can ever imagine. Here you will find the shimmering turquoise waters juxtaposed against craggy mountain peaks, and stretches of white sands laid out perfectly on the curved beach.
Atuh Beach is abundant with rock shelters and is overlooked by a cliff. But the stunning coral reefs are what bring Atuh to life, especially during low tide when at their full glory.
Lay back and watch the day go by at one of the gorgeous beaches in Bali, and make sure to take the prettiest pictures while you are at it.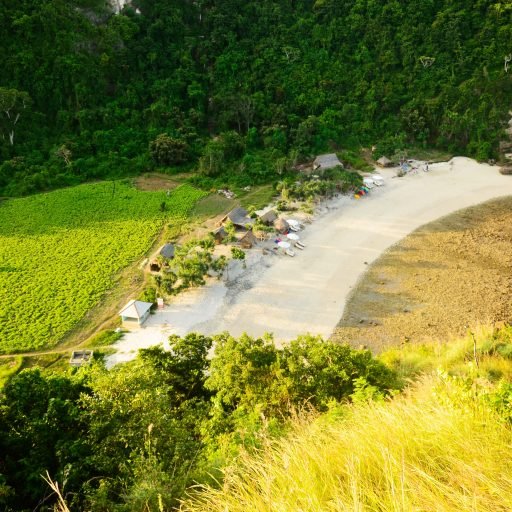 Kelingking Beach Nusa Penida
Arguably the most photogenic spot we visited on our entire Bali trip, Kelingking beach is one of those viewpoints that it's real when you see it for the first time. This entire coastal area is particularly beautiful – the white cliffs contrast dramatically with the turquoise blue waters. We continued onto Kelingking Beach Nusa Penida. I was shocked to get to the lookout and see what a near mirror image of the world-famous Navagio/Shipwreck Beach of Zakynthos, Greece except without a single tourist in sight…or the shipwreck. Unlike my trip to Navagio earlier this year, I didn't break a toe. I still don't understand how Navagio is world-famous and I'd never heard of Kelingking. I feel privileged to be in on the secret of Nusa Penida.
Angel's Billabong Beach
When you saw the water is clear as a mirror, you would not be able to reject the desire to swim in this pool and enjoy it. Breathtakingly beautiful When we got to Billabong, it was so beautiful, we thought "this is it". Then we walked to the archway (an easy walk) and were amazed that it was even more spectacular. A fabulous set of photo spots. Other than the steps up/down to Billabong, it isn't taxing. Just take water though since it is hot.
Broken Bay (Pasih Uug)
Broken Bay or Pasih Uug in Balinese. This is Bay one of the coastal cliffs at the height of the Uluwatu mainland of Bali. There you will be able to look directly into the sea and if you are lucky, you can see a lot of manta rays and some turtles in the sea. Pasih Uug (Broken Beach) has a range of high cliffs that surround the sea so it looks like a giant natural pool.
Volcano beach or stand still known also under the name Broken Beach also did not escape you can enjoy. This beach is "trapped" in between the cliffs, forming a giant pool that is second to none. Above the entrance to the water, lies a natural bridge of rocks that you can cross. Brave?
| | |
| --- | --- |
| PICK UP AREA | Nusa Dua, Jimbaran, Uluwatu, Kuta, Legian, Seminyak, Sanur, Ubud, Canggu, and Kerobokan |
| PICK UP TIME | 7.00 AM from hotel's lobby, Back to hotel 19.00 pm |
You can see this package destination by go to Itinerary's tab.