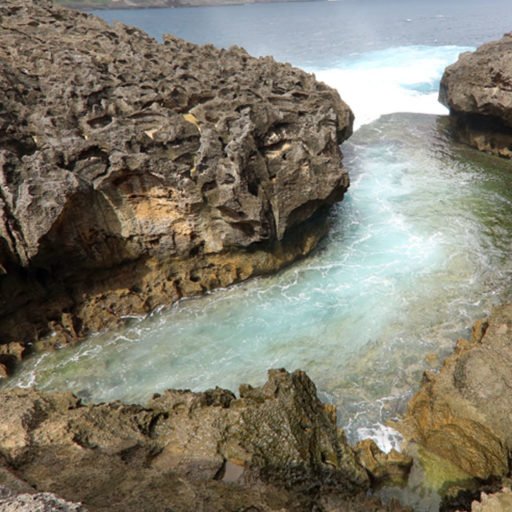 West Part Tour and 2 Spot Snorkeling
Nusa Penida is a charming island off the east coast of Bali known for its picturesque beaches and excellent snorkeling opportunities. Measuring over 200 km in size, it's a large island that's impossible to see in just one day. For that reason, you'll be taken on an adventure around the west part of the island!//West Part Tour and 2 Spot Snorkeling
Whether you're in it for the amazing marine life, the gorgeous scenery, or the relaxing swim, we will have an amazing time exploring the crystal-clear waters around Nusa Penida. And the best part? You don't have to be an experienced diver or swimmer to have some fun and look at the abundance of colorful sea life around the area. You don't even have to worry about snorkeling gear or entrance fees either – it's all taken care of by your trusty guide.
You will have the chance to snorkel at some of the popular watering holes such as Manta Point Nusa Penida, and Crystal Bay Nusa Penida. (If you want to see graceful manta rays out and about, pick Manta Point!) There's an 85% chance of seeing manta rays and you will definitely enjoy this tour.
You'll also get to cover three beaches: Kelingking Beach – where you can spot more manta rays and turtles riding the waves below, Angel's Billabong – a natural blue and green infinity pool, and Broken Beach – an enormous swirling pool that is definitely one for the Nusa Penida bucket list!
2 Spot Snorkeling
@ Manta Point
@ Crystal Bay
Tour Island will visit:
@ Kelingking Beach
@ Angel Billabong
@ Broken Beach
@ Crystal Bay Beach
This tour and activities include:
Return pick up drop off hotel
Return fast boat from Sanur Bali
2 location snorkeling
Local boat for snorkeling
Snorkeling equipment
Lunch at a local restaurant
AC car for the tour
English speaking guide
Mineral water
Itinerary 
7.00 am pick up time in the lobby
7.40 am meeting service in Sanur
8.00 am departure to Nusa Penida by fast boat
9.00 am arrival to Nusa Penida Harbour
9.15 am – 11.00 pm start 2 spot snorkeling
11.00 am – 12.00 pm visit Kelingking Beach
12.00 pm – 13.00 lunch in a local restaurant
13.00 pm – 14.30 pm visit Angel billabong-Broken Beach
14.30 pm – 15.30 Visit Crystal Bay Beach
15.30 pm – 16.15 pm go to the harbor
16.15 pm – 16.30 waiting for the fast boat
16.30 pm Go to Sanur by fast boat
17.30 pm  arrive in Sanur harbor
17.45 pm drop off to a hotel
18.00 pm back to hotel and finish
What to bring?
Sort pants or a swimsuit
A change of dry clothes
Sunscreen
Hat
Sport shoes or strapped sandals
Extra money
Exclusion
* Personal Expenses of Yours