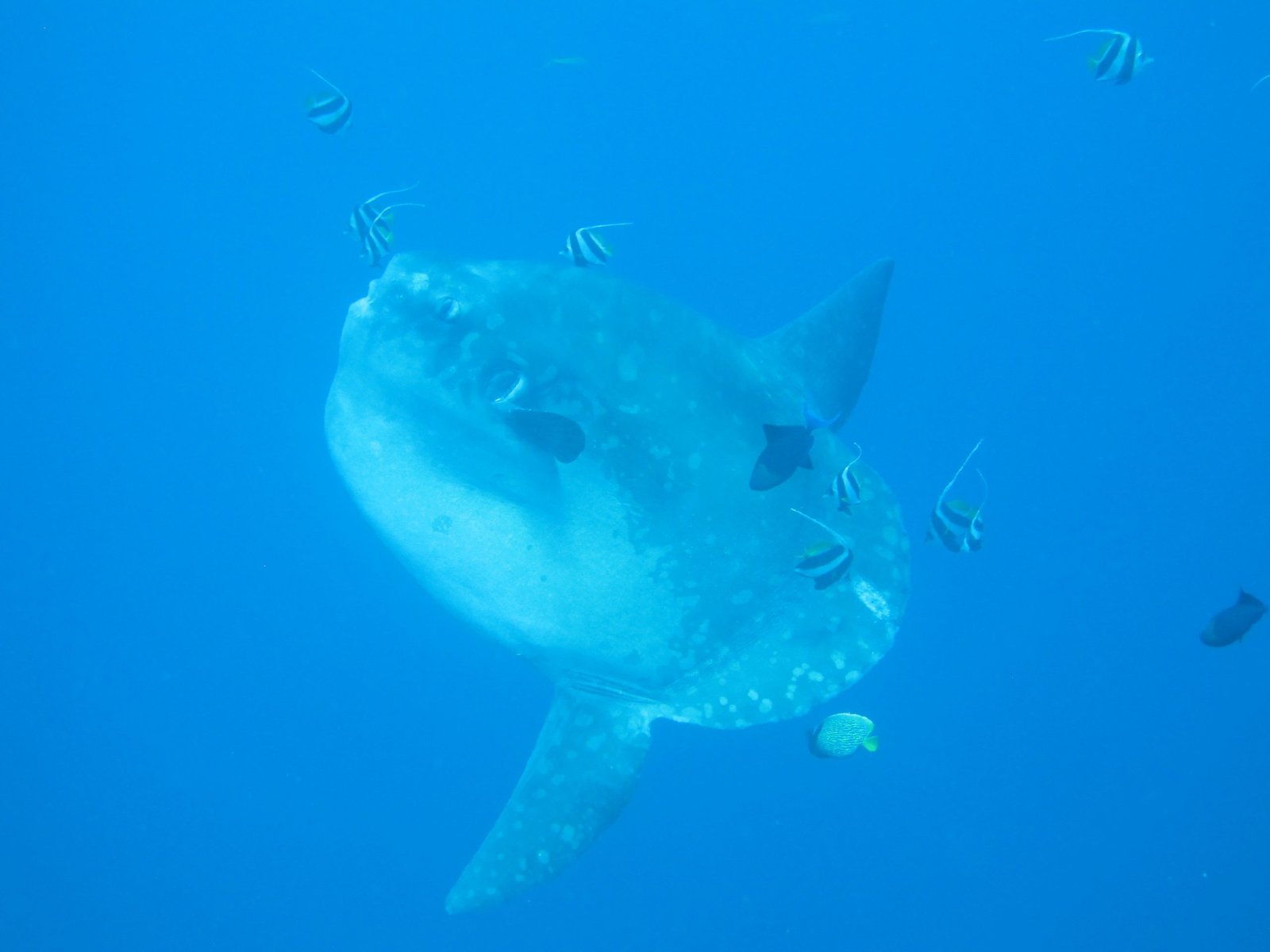 Get your guide in Nusa Penida Islands
Nusa Penida is the biggest of the three Nusa Islands just off from mainland Bali. Nusa Lembongan and Nusa Ceningan make up the trio of islands, each with uniquely breath-taking landscapes. There are so many awesome things to do on Nusa Penida but let's get started with the logistics.
How to get to Nusa Penida
From mainland (Sanur Beach), the boat to Nusa Penida took only 45 minutes and cost $25 USD. However, you can make a day trip from mainland to Nusa Penida with Tour Packages and save you extra money and times.
In hindsight we should have stayed for at least two days on the island because it was quite large and there was so many things to do on Nusa Penida. Here is our recommend list of awesome Nusa Penida things to do.
The other way is from Padang Bay, Karangasem. You can catch the daily public ferry (large boat that includes vehicles) at 11:00 am. A passenger ticket is Rp 31,000 each way and can be purchased at 10:00 am inside the building marked "Loket". To bring your own motorbike costs an additional Rp 50,000 and is purchased at the gate as you drive up. This ferry arrives in Sampalan at the Sampalan Ferry Terminal on the North-East corner of the island, just off of the main road. This is a preferable way to get to and from Nusa Penida. The boat is fairly stable on the water, and it affords you great views, bathrooms, and the ability to walk around the boat and stretch.
1. Pura Goa Giri Putri, Pura Dalem Ped, and Pura Puncak Mundi ( Temple )
Pura Goa Giri Putri Large limestone caves on the east coast about 4km north from Suana village. You will need a sarong which can be hired for Rp 5,000, a donation is very much appreciated, Rp 20,000 is considered a good donation. In exchange you will see a very unique temple, and according to locals this temple has great significance for people all over Bali. Climb the stairs and enter the caves via a manhole. Inside the caves there is (electrical) light and a place for meditation. The place for meditation can be entered by tourists, but be sure to take off your shoes and to be douced by holy water by one of the priests (Manku) before entering. The hole place has an awesome atmosphere. Take a bottle for some of the holy water. On public holidays it tends to be very busy with all Balinese who go on pilgrimage here as the place is of great religious and cultural significance. If you are lucky enough to be there on the right day, you might be able to witness a ceremony. The singing vibrates through all of the cave and gives a very mystical vibe to the place. At the end of the cave you can find a small temple which is a buddist temple. This part is next to an exit which gives an amazing view on the hills behind it. Some impressive stalactites and other typical limestone formations can be seen.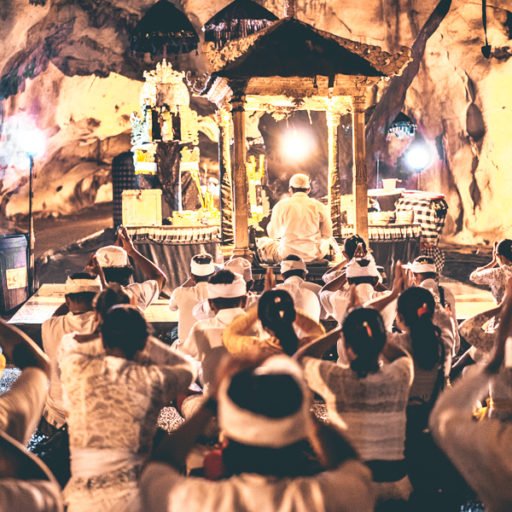 Pura Dalem Ped Ped village (at Ped village on the main north coast road between Toyapakeh and Sampalan.). An extremely important temple to the Hindu Balinese many of whom make an annual pilgrimage to Nusa Penida specifically to pray here to protect against illness, disease and death. This temple is built on a quite grand scale which makes for something of a contrast with the generally rather austere nature of Nusa Penida.
2. Broken Beach, Kelingking Beach, Angels Billabong, Atuh Beach ( Tourist Object )
Broken beach (Pasih uug) is a large cave that has lost its roof over time. Watch from above as the water come in with the tide, it has a small beach but this cannot be accessed by land. A great place to take photos and giant mantas can sometimes been seen swimming in the sea below. Angel billabong is about 200 meters away, it is a natural infinity pool – best viewed at low tide. Be careful when climbing down to take a swim.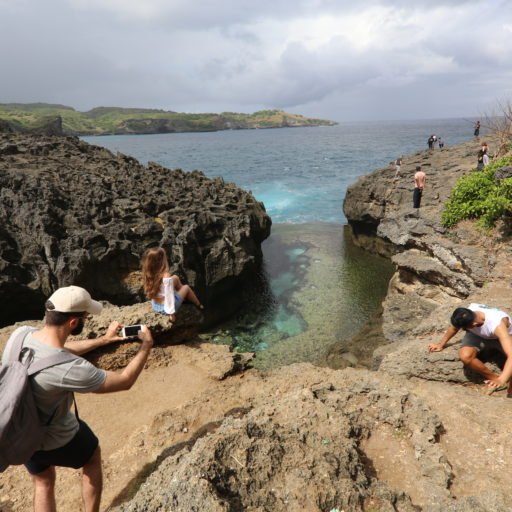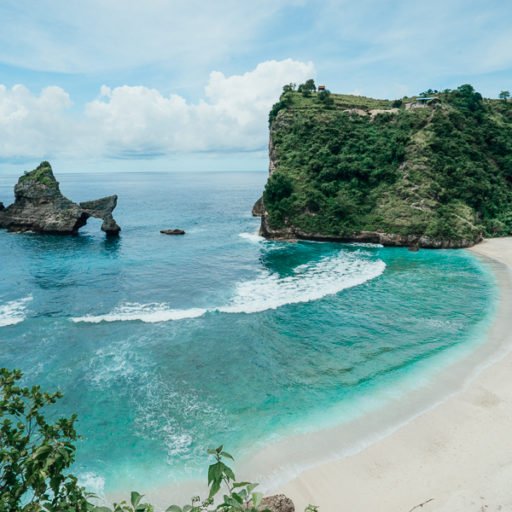 Book a trip package ? It cost $98 USD or you can request for your need. Go here.
3. Snorkeling ( Crystal Bay,  Toya Pakeh, Manta Point, etc )
Good snorkeling is available in most places along the coastal road, since the edge of the reef is not far from shore. Easiest access is usually in places, where locals keep their fishing boats. Due to the currents along the coast, walk back along the road to the starting place may be necessary. Ped, Toyapakeh, Crystal Bay (if not too windy) and Gamat Bay are fantastic for snorkellers and can be accessed from land. You can hire snorkel equipment in Crystal Bay quite cheaply. If you want to snorkel with giant mantas you will need to take a snorkel tour on a boat, these leave from Toyapakeh mostly.
Book a snorkeling package ? Go here.
4. Diving ( Mola – Mola, Blue Corner, etc )
Nusa Penida is best known as a world class diving destination. There are more than 20 identified dive sites around the island, the most notable including Crystal Bay, Manta Point, Manta Bay, Toyapakeh, Gamat Bay, Ped and SD. The rich waters around the three islands support no less than 247 species of coral and 562 species of fish.
Many dive operators based in Bali and neighbouring Nusa Lembongan offer specific dive trips to Nusa Penida. Special attractions include fabulous Mola Mola (Oceanic Sunfish) in season and large Manta Rays year round. Mola Mola are migratory fish and most likely from July to October although sightings are reported all year round. There is diving available here for beginners but most of the dives require a decent level of experience as currents are strong and unpredictable. Nusa Penida has four dive centres: Blue Corner Dive Penida, Nusapenida Watersport; Octopus Dive and Penida Dive Resort.
And also there are so many things to do on Nusa Penida.