The combination of diving, staying in Nusa Penida, and being able to tour the beautiful island is instagramable. Please make your plans with family or friends and tell us, so we can arrange it properly.
| | |
| --- | --- |
| Departure Place  | :  (Hotel)  |
| Departure Time | : 07.00 A.M  |
| Duration | : 2-4 days (approximately) |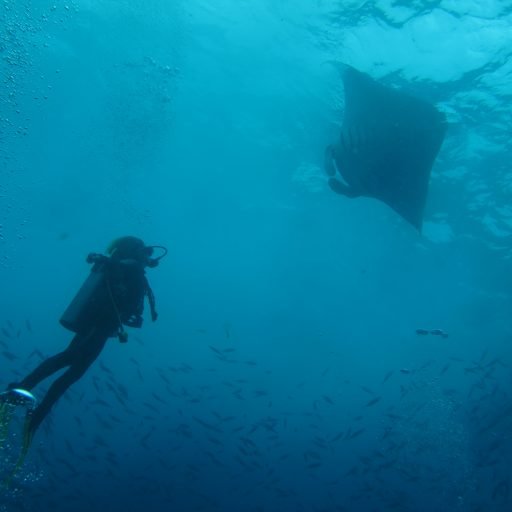 The island Nusa Penida is an island that is growing rapidly over the last 4 years. But in the world of diving Nusa Penida has been known for 18 years and is the best dive site in Bali. The Nusa Penida Islands Tour will introduce you to stunning island views as you pass through impressive rocky cliff faces, massive waves crashing against lonely white sandy beaches, tropical forests, and arid vegetation mixed with thin walls that descend into the depths of the ocean. And then you arrive at Manta Point, where beneath the surface is a "cleaning station" frequented by Coral Manta Rays (Alfredi Mantas) or Mola Mola fish. Dive into the clear blue waters to explore the incredible coral reefs that surround the island of Nusa Penida. Home of the famous Manta Rays, untouched coral reefs, turtles, and Mola Mola. During Mola Mola season there are lots of Mola Mola on this special site. of Nusa Penida is famous worldwide for its Manta rays and the giant Mola Mola, better known as the Sunfish. Nusa Penida is the least populated island compared to the main island of Bali. This island is located east of Bali. Nusa Penida Island consists of 3 small islands, namely: Nusa Penida itself, the largest, Nusa Lembongan, and the smallest, Nusa Ceningan.
Another dive site on the island, you will find the Crystal Bay dive site which is not to be missed. Here, between June and October, you can see the magnificent Mola Mola (Sunfish). Mola Mola can grow up to 3 meters. Nusa Penida will never fail to impress and amaze you; there is a myriad of dive sites and coral reefs in good health.
Cool currents rising from within allow good visibility and preserve coral reefs. At times, the thermocline here is as cold as 16⁰ C, and it encourages pelagic life to swim up from the deep ocean where divers can spot some of these stunning fish. However, the island, due to its location between Bali and Lombok, is also exposed to very strong currents from the Pacific to the Indian Ocean, which can produce very strong, sometimes violent, multidirectional currents (including undercurrents). Due to difficult conditions, we often allocate these dive sites to our more experienced divers or to divers we have studied and evaluated. However, when conditions get really bad, there are always other safer dive sites waiting to be explored.
Because of its location on the Wallace Line, a biogeographical zone where Australian and Asian biodiversity meets and mix, biological abundance classifies the site as a biodiversity "hotspot," with 250 coral species and nearly 600 coral reef species. newly indexed fish around Nusa Penida.
Since 2010, Nusa Penida, Nusa Ceningan, and Nusa Lembongan have been designated "Marine Conservation Areas", prohibiting all large and small industrial practices, and destructive fishing practices, and limiting water sports activities in the area.
Our speedboat/fast boat leaves Bali every day around 8:00 am to do 2 or 3 dives. You will arrive at the dive site in just 35 – 45 minutes. All dive sites are selected based on the certification and experience level of the existing divers, weather conditions, and currents. The day includes 2 or 3 dives, lunch is served after the dives.
PRICE INCLUDES:
Return fast boat
Transfer from/to hotel in Bali
Meals (BLD)
Divemaster
Diving gear
Boat dive
PRICE EXCLUDES:
Travel insurance
Alcoholic drink
Personal needs