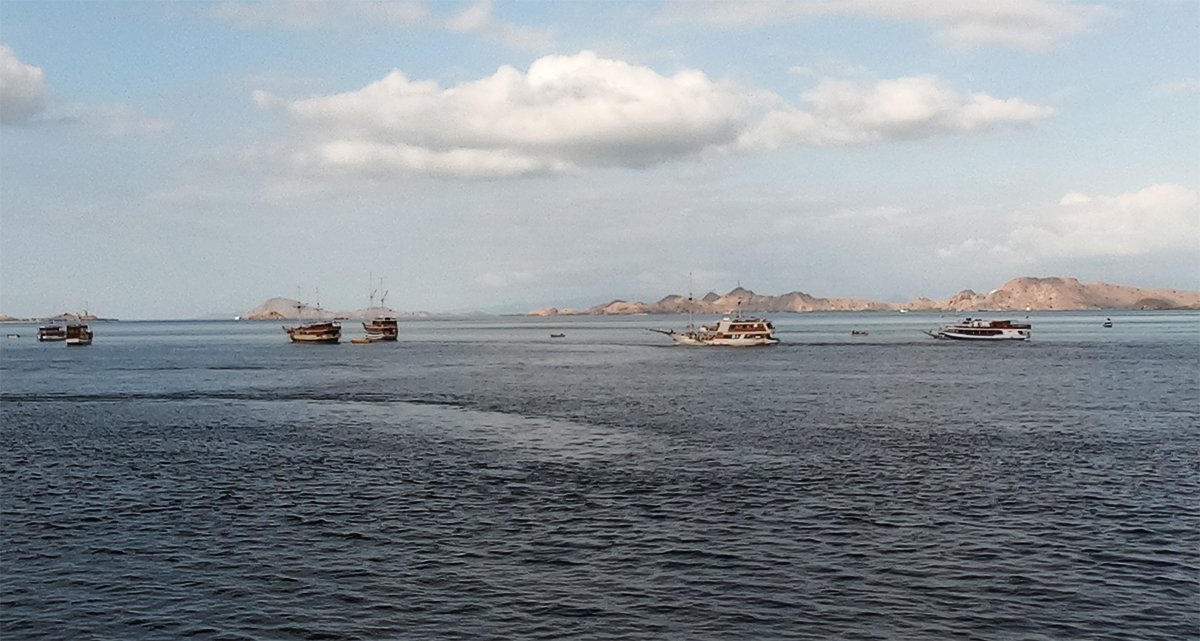 | | |
| --- | --- |
| Departure Place  | : Denpasar (Hotel)  |
| Departure Time | : 07.00 A.M  |
| Duration | : 10 days (approximately) |
01. BALI-MAUMERE-MONI
Pick up at your hotel in Bali, transfer to the airport, and board the flight to Maumere. On arrival, our local representative will welcome you and then take you to a small local restaurant for lunch. Then drive to the village to see the traditional weaving of the local people. After that, continue the drive to Moni. Check-in at the hotel for an overnight stay.
02. MONI-KELIMUTU LAKE-NANGA PENDA BEACH-RIUNG
Wake up at 4 a.m. to drive to the base of Kelimutu Lake. A short 15-minute trek to the top will enable you to see the 3 colored lakes and the amazing sunrise. A well-earned breakfast awaits back at the hotel. The journey continues with a visit to the waterfall, then a drive to Nanga Penda Beach, which is famous for its blue stones, followed by lunch in Ende. The coastal town of Riung (17 islands) is our next stop, and we will stay overnight at the hotel.
03. AROUND RIUNG (SNORKELING)
A day of snorkeling, swimming, and relaxing on the white sandy beach, visiting the island of Kalong to see thousands of flying foxes (bats). The mangroves come alive with their movement and noise. Lunch is a barbeque on the beach. In the late afternoon, return to the hotel.
04. RIUNG-BAJAWA
After breakfast, we head to the primitive village of Bajawa. Ancient architecture and lifestyle can be observed, as well as jungles, rice fields, and a beautiful panorama. Stop in Boa Wae for lunch, then continue to Wogo Village to see the traditional house. So'a Hot Springs is the afternoon visit. It provides a place to relax and swim. Stay overnight at the hotel in Bajawa.
05. BAJAWA-BENA TRADITIONAL HOUSE-AIMERE-RUTENG
After a good night's rest and breakfast, we head to the Bena traditional house to see its amazing shape and architecture. The town of Aimere is home to Arak production (a local alcoholic drink made from the palm tree). See how Arak is made the traditional way. Lunch is in Borong and on Rana Mese Lake, located in the middle of the jungle. Ruteng is our stopover for the night.
06. RUTENG-LABUAN BAJO
After breakfast, we head to Ruteng Pu'u to see traditional houses and onto Cara village to see the amazing spider web rice field. Lembor is our lunch destination. Then drive to Wersawe Village to do 40 minutes of trekking to Cunca Wullang Waterfall. Late afternoon, drive to Labuan Bajo for our overnight stay.
07. LABUAN BAJO-KELOR ISLAND-RINCA ISLAND-MENJERITE-KALONG ISLAND
Pick up at 8.30 am at a hotel, then transfer to the harbor, leaving for Kelor Island. Enjoy 1 hour of sailing on a wooden motorized cabin boat. Snorkeling and relaxing on the white-sand beach Then continue to sail to Rinca Island to explore and observe the activities of the Komodo dragon (the largest lizard in the world). See them in their natural environment during a one and a half-hour trek. Some other wild animals can be seen, such as wild pigs, wild buffalo, wild horses, Timor deer, and monkeys. Back on the boat for sailing to Menjerite for afternoon snorkeling. Late afternoon, sail to Kalong Island to see a thousand flying foxes come out of the mangroves. Dinner and stay overnight on the boat.
08. KALONG ISLAND-PADAR ISLAND-KOMODO ISLAND-PINK BEACH-MANTA POINT-GILI LAWA
On this day, early sail to Padar Island to see a spectacular panorama. Short trek to the top of it. Then sail to Komodo Island to see the Komodo dragon and some other wild animals like Timor deer, wild pigs, and tropical birds. The Ranger will lead you during a one-and-a-half-hour trek. Back on the boat to go to Pink Beach to do snorkeling and relax. Then sail to Manta Point while having lunch. Do more snorkeling here to see manta rays in their home (we cannot guarantee to see them as it depends on the season). After that, sail to Gili Lawa to view the amazing panorama and enjoy the sunset. Dinner and staying on the boat
09. GILI LAWA-SIABA-KANAWA ISLAND-LABUAN BAJO
After breakfast, sail to Siaba for a morning of snorkeling to see turtles. Then sail to Kanawa Island for more snorkeling and relaxing on a soft, sandy beach. Stay till the afternoon, then sail back to Labuan Bajo. Check-in at the hotel. Free evening program.
10. LABUAN BAJO-BALI
After breakfast, a morning visit to the local market and Batu Cermin Cave to see stalactite and stalagmite Then transfer to Komodo Airport for your flight back to Bali.
Price is Per Person (Minimum 2 Persons)
| Total Pax | Price Per Person |
| --- | --- |
| 1-2 | $2.100/pax |
| 3-4 | $2.000/pax |
| 5-6 | $1.950/pax |
| 7 + | $ … |
PRICE INCLUDES:
Return flight from/to Bali
Transfer from or to hotel in Bali
Meals on the boat trip
English-speaking guide
Private AC/Fan cabin boat for Komodo Trip
AC Car with a driver
Tea and coffee on the boat
Entrance fees
Snorkeling equipment
Bottled mineral water on the boat trip
Accommodation
PRICE EXCLUDES:
Travel insurance
Meals on land and after the boat trip
Alcoholic & soft drinks
Personal needs
Tipping
DO NOT FORGET TO BRING:
Small-size luggage (backpack / overnight bag)
Mosquito Repellent
Jacket
Passport
Extra money
Sun cream
Hat
Trekking shoes
Sunglasses
Towel